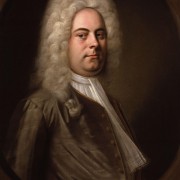 Raffaella Milanesi and Sonia Prina at the Handel Festival in Halle!
Raffaella Milanesi – title role of Handel's Esther & Sonia Prina – recital of Handel arias, today and tomorrow in two unique concerts in Halle!
Saturday, June 3, 2017 7:00 PM, The George Frederic Handel Hall
Oratorio by G. F. Handel
Music director: Fabio Bonizzoni
Soloists: Raffaella Milanesi (soprano), Antonio Giovannini (altus), Stefanie True (soprano), Thomas Bauer (bass)
La Risonanza
Capella Cracoviensis Choir
The oratorio Esther was performed and reworked numerous times by G. F. Handel. First composed in1718 as a masque for a private performance at the country seat of the wealthy Duke of Chandos, this Bible story from the Old Testament – on which the tragedy Esther by Jean Racine (1689) is based – returned to the stage in 1732 as an oratorio. It tells the story of the Israelite Esther, the wife of the Persian king Ahasverus, who prevents the annihilation of the Jews planned by the court official, Haman. After much-acclaimed appearances at the 2016 Handel Festival, Fabio Bonizzoni and his orchestra La Risonanza will be back in Halle.  They will be accompanied by the Capella Cracoviensis Choir and a host of famous international soloists who are familiar guests in renowned opera houses and concert halls, such as La Scala in Milan and the Carnegie Hall, and at festivals such as the Salzburg Festival.
New production based on the Halle Handel Edition
With the kind support of the Federal Government Commissioner for Culture and the Media by a decision of the German Bundestag
&
Sunday, June 4, 2017 7:30 PM, The Concert Hall Ulrichskirche
Arias from the operas of G. F. Handel
Music director: George Petrou
Soloist: Sonia Prina (contralto)
Armonia Atenea
Arias from the operas of G. F. Handel
 "Ombra cara" – "Dear Shadow", the famous aria from Handel's Radamisto, sets the tone for the entire concert. With her smooth-timbred voice, the outstanding Italian contralto Sonia Prina brings virtuoso bravura pieces, as well as lyrical and deeply emotional arias, from operas by the Halle-born composer to the stage. It would be hard to find any of the major opera houses in Europe, South America or Japan, or festivals such as Salzburg, Glyndebourne, Maggio Musicale Fiorentino or the Innsbruck Festival of Early Music, willing to forgo this singer for their repertoire of Baroque operas and concerts. Accompanying this unique contralto are internationally feted specialists of Baroque music who have created a sensation in recent years at the Halle Handel Festival and elsewhere: George Petrou and his ensemble Armonia Atenea have performed two fully staged Handel opera productions in Bad Lauchstädt and were received with standing ovations from the audience at every performance.
With the kind support of GP Günter Papenburg AG
more info at:
http://www.handel-festival.com/en/programm/